Bush Creek

Church of the Brethren


Sunday School: 9:30 am

.

Adult Bible Studies: 9:30 am

Worship: 10:30 am

Pass it On

Pastor Leo

Bush Creek Church of the Brethren, 4821 Green Valley Road, Monrovia, MD  |  301-663-3025

Copyright © 2018, Bush Creek Church of the Brethren, All Rights Reserved

June 25 – July 1, 2018

​27 – Quilting, 8:30 am

28 – Deacons make communion bread, 6:30 pm

01 – Bread & Cup Communion, during worship



  Glimpses of the Bush Creek congregation

 in worship, service and fellowship 

H I G H L I G H T E D    U P C O M I N G    E V E N T S






Vacation Bible School – July 9–13, 6:00 pm – 8:15 pm

Come early and enjoy a light meal (free), 5:30 pm​

Wheat Gatherers' Youth Ministry – bi-monthly meetings

Contact church office for location and dates. Dylan Rinehart leads conversations on having a real relationship with Jesus. All middle school, high school and college-age youth are welcome!

Pizza will be served.

Photos temporarily unavailable.

VBS... July 9-13, 2018

 Register now!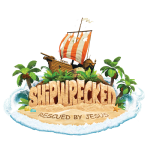 Bread and Cup Communion

July 1, 2018, 10:30 am